Hi there,
after the last update to version 1.23.0 (Beta) the 4x2 widget stopped to work.
If I want to turn lights on / off or to change a scene, nothing at all happens.
Furthermore, the arrows in the actually blue circles in the upper right corner disappeared: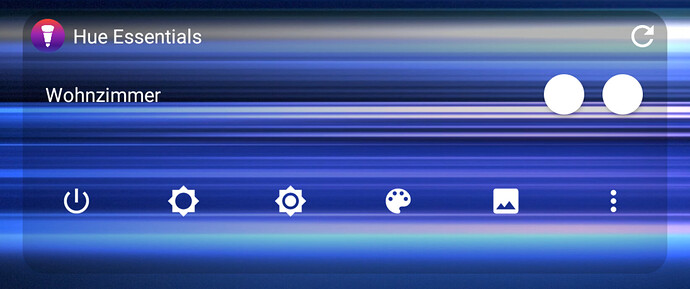 I already tried to restart my phone and to remove the widget and to add it back, but also this unfortunately without any success.
Any suggestions?
Thanks in advance for fixing this issue.
Chipy