Hi Team,
Maybe I need to search a little bit harder for my answer, however I did use the integrated search functionality without any usable results.
#Devices:
Philips Hue Bridge v2;
iPhone;
Ikea Tradfri Control Outlet.
#Software:
Hue Essentials;
Philips Hue app;
Apple Home app.
#Actions:
I've did a full reset on the Ikea Tradri Control Outlet.
As instructed paired to the Philips Hue application, with help of the (paid) Hue Essentials app.
#Result:
Full control of the Ikea Tradri Control Outlet, which means on/off inside the Philips Hue app.
#Question:
I would like to see the Ikea Tradri Control Outlet in the Apple Home App (see picture)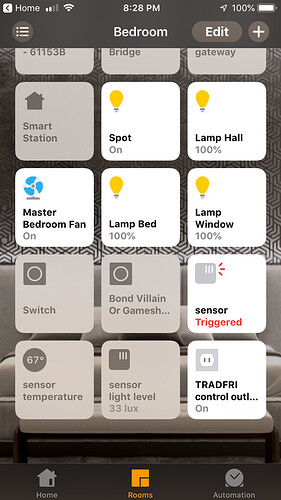 .
Could you please explain how to achieve this, or do I need a physical device for this i.e. Ikea Hub?
Kind regards,
E.