Hi!
I have two Outdoor Motion Sensors installed in my garden and have just added an indoor Motion Sensor. I was planning to use the indoor sensor as a daylight detector to switch on some lights in and around the house. I cannot use the two outdoor sensors for this purpose, as they are setup to detect motion in two parts of the garden.
I see all three sensors in the Accessory overview: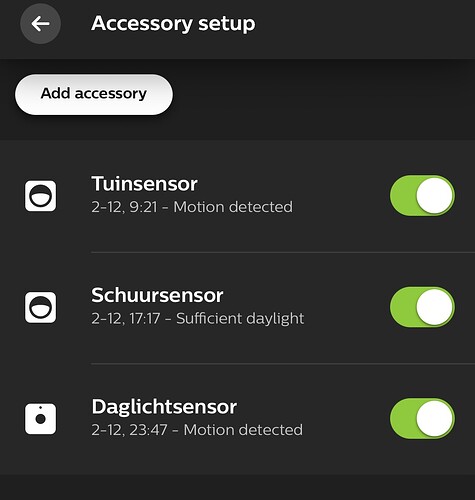 However when I want to configure the 'Daylight as a Switch' the motion sensor it not selectable in the Labs overview: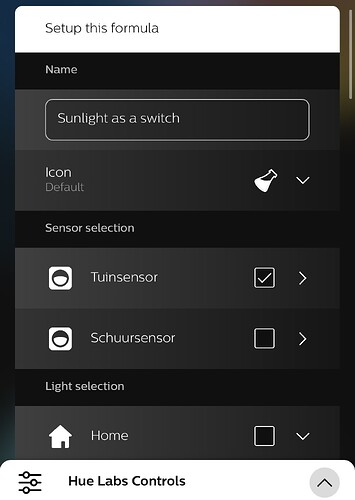 I have reinstalled the sensor already two times, but it simple is not showing in the Labs list. Does anybody have an idea if this can be solved?
Thx a million!