Hello,
I did set up a new Hue Ledstrip through the Hue App and everything works great from the official app.
On the Hue Essentials app I can turn the new ledstrip on and off but I can't set the brightness. The following message pops off everytime I try: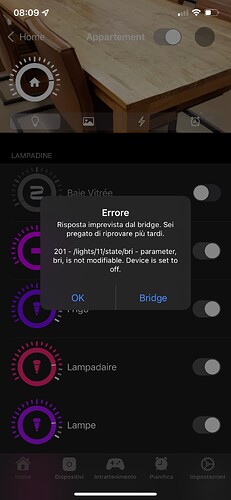 I have another (older) Ledstrip where the brightness works great in Hue Essentials.
I did the software update through the Hue Essentials app and the ledstrip has now the version 1.88.2.
Is there something I missed?
Thanks!